Thermogenic Night Time Fat Burner & Sleep Aid*
Regular price
$25.95 USD
Sale price
$14.95 USD
Unit price
per
Sale
Sold out
nutrilevels night burn is a natural thermogenic nighttime fat burner and sleep aid supplement.
Night Weight Loss Aid*

Promotes fat burning*

Helps Improve the waist-to-hip ratio*

Helps with mood, relaxation & Sleep*

Helps suppress appetite*

Supports exercise performance*
Ships From : Las Vegas, Nevada USA
Free Shipping On Orders $30+

60 Day Money Back Guarantee

Made In USA In A GMP facility
View full details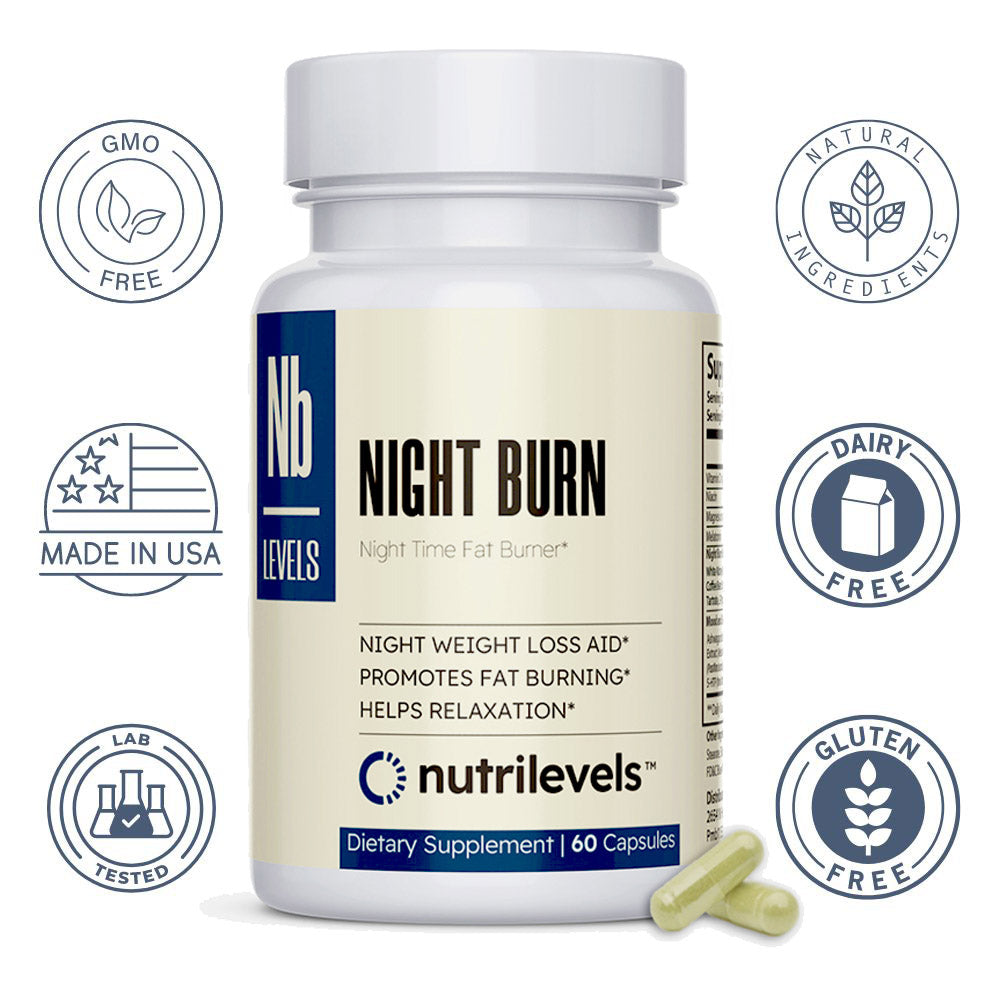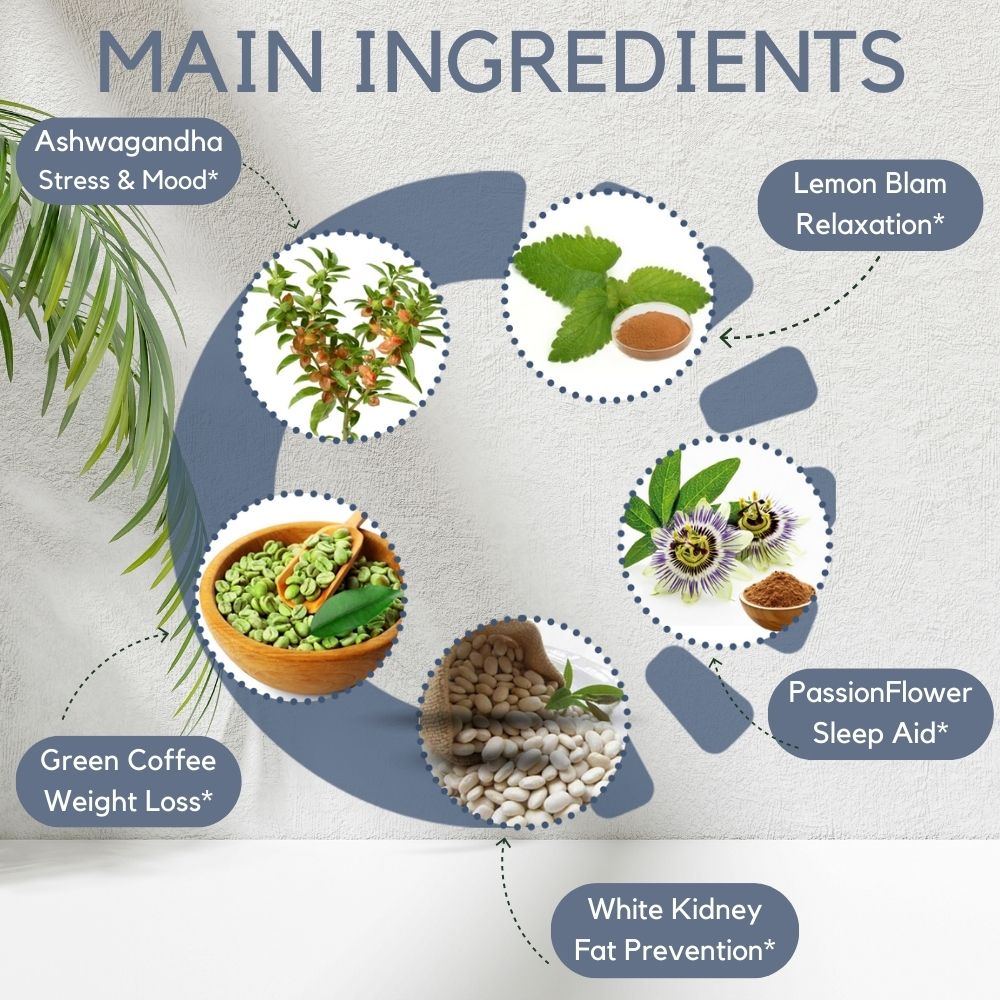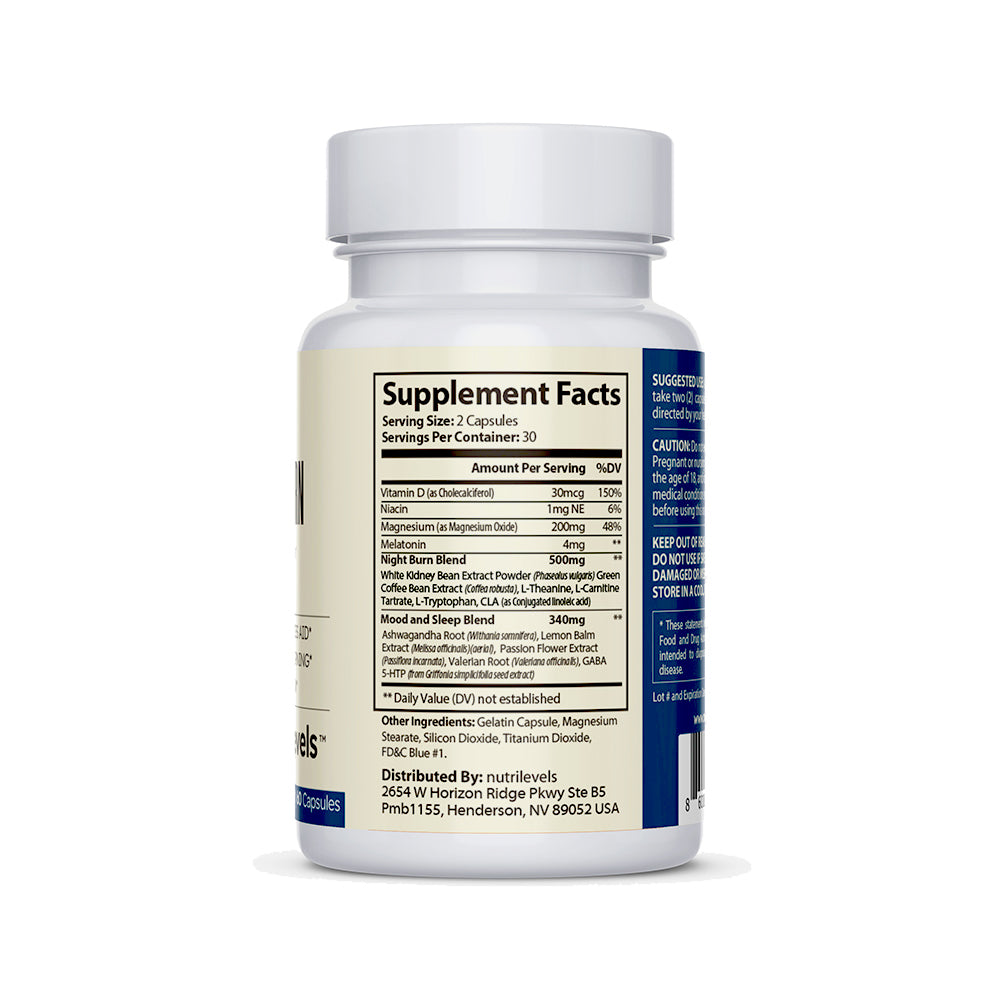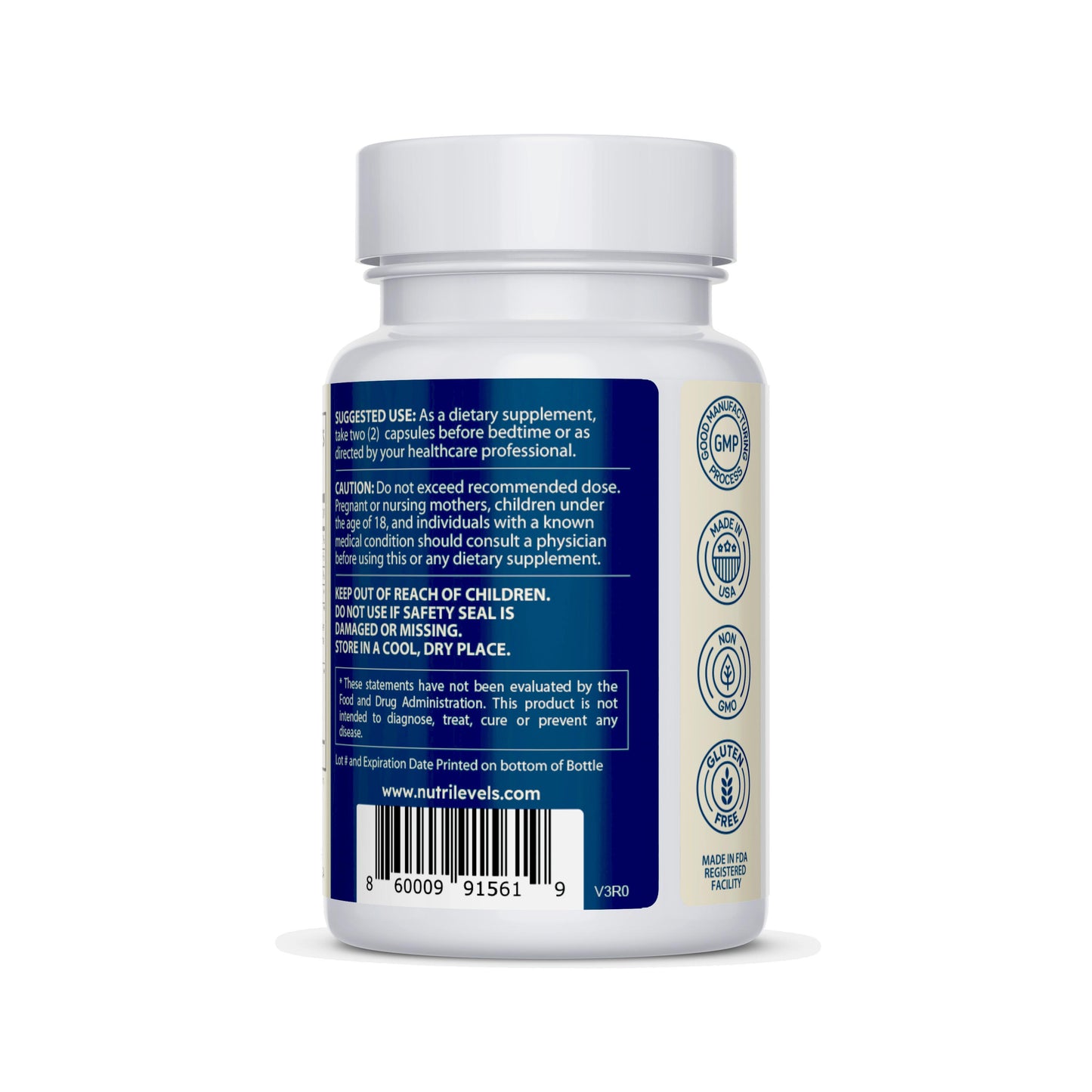 ★★★★★ Excellent!
Night Burn has helped me sleep better than I have in years. I wake up feeling refreshed and ready to tackle the day. I've also noticed a decrease in my cravings for junk food at night, which has helped me lose weight. I'm very happy with the results and would definitely recommend Night Burn to anyone struggling with poor sleep or weight loss.
Mike P.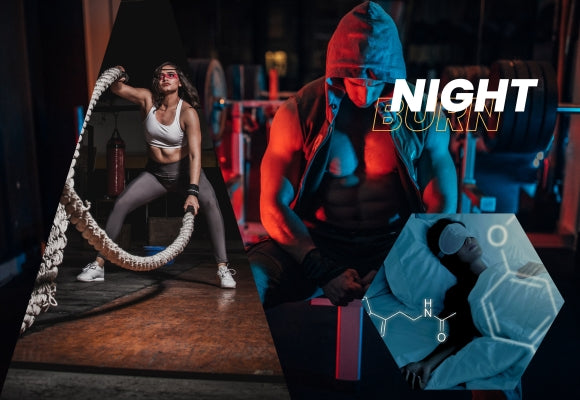 RESTFULL SLEEP + FAT BURNING
• Enhance both the quantity and quality of your sleep*
• Optimize your body potential to burn fat*
• Experience a swift sense of relaxation*
• Metabolism support*
• Weight loss aid*
NIGHT BURN DUO BLEND
With our 2-in-1 Formula, you can enjoy a restful night's sleep while your body burns fat and promotes healthy weight loss.

Mood & Sleep Blend
Rest Deeply with the help of natural ingredients
Ashwagandha + Lemon balm extract + Passion flower + Valerian root + GABA
Reduces stress and anxiety, promotes relaxation, and can improve sleep quality.
Night Burn Blend
White Kidney Bean + Coffee Bean + L-Theanine + L-Carnitine Tartarate + L-Tryptophan. + CLA
The perfect blend of antioxidants & thermogenic elements to optimize and boost your body ability to burn fat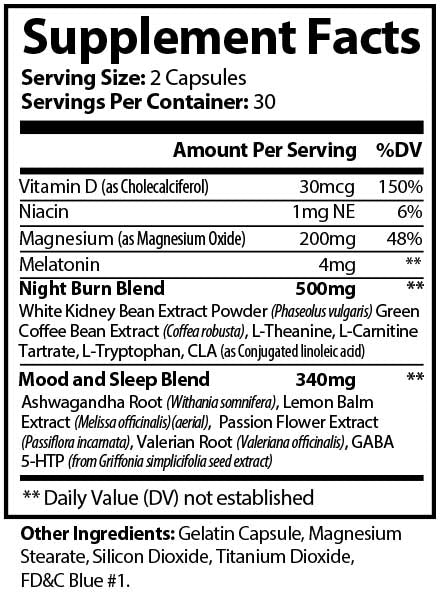 Experience the Benefits of Essential Vitamins
• Vitamin D helps the body absorb calcium and supports bone health, but it also plays a role in mood regulation, and may aid in weight loss.

• Niacin plays a crucial role in the nervous system by helping the production of neurotransmitters. It is also involved in the production of myelin, a substance that helps improve nerve signal transmission. Niacin has been shown to have a positive effect on mood and cognitive function.

• Magnesium is an essential mineral that plays a vital role in numerous physiological processes in the body, including muscle and nerve function. It has been shown to have a number of potential health benefits, such as reducing inflammation & improving sleep quality.

• Melatonin helps regulate your sleep cycle, which is crucial for maintaining a healthy metabolism.
Frequently Asked Questions
What does Night Burn do?

Night Burn contains a blend of ingredients that work to support metabolic rate and burn fat, manage appetite, helps relax, and improve exercise performance.
How do I take Night Burn?

Take two (2) capsules before bedtime or as directed by your healthcare professional
Can I take Night Burn on an empty stomach?

We recommend taking Night Burn with food and water to ensure the best absorption of the ingredients and avoid causing an upset stomach. However, we do have many customers who take Night Burn on an empty stomach. Simply experiment and see what works best for you.
Can I take Night Burn with medication?

We always recommend talking to your prescribing physician before using any supplements to ensure that they are safe to take with your medical history.